Toyota 7FBCU15 Forklift Parts Manual – Download PDF
Jump to Content
Here is our PDF bundle that includes the Toyota 7FBCU15 forklift parts manual you need (PDF formats). It is the forklift parts information for your 7FBCU15 series trucks from Toyota. These Toyota parts manuals contain information you need for your lift truck equipment.
Access Toyota 7FBCU15 Forklift Parts Manual
Toyota 7FBCU15 series forklift parts manual covers models 7FBCU15, 30-7FBCU15, 7FBCU18, 30-7FBCU18, 7FBCU20, 30-7FBCU20, 7FBCU25, 30-7FBCU25, 7FBCUH25, 30-7FBCUH25, 7FBCU30, 30-7FBCU30, 7FBCU32, 30-7FBCU32, 7FBCU35, 30-7FBCU35, 7FBCU45, 30-7FBCU45, 7FBCU55, 30-7FBCU55 which includes 1 PDF covering:
Introduction
Electrical Group
Chassis
Body, Electrical Group
Mast, Hyddraulic Component Group
Related Toyota Forklift Manuals
About Toyota Forklift Manuals
From electric lift trucks to internal combustion (IC), Toyta has a wide range of forklifts to serve your materials handling needs. Our Toyota collection and sources give you access to most Toyota forklift manuals (see our Toyota mega repair manual collection) for all the top lift truck models under the brand. And they are instantly downloadable in a PDF format that can be read on any computer with a PDF reader.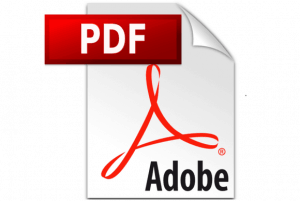 PDF files can be read on mobile devices such as iPhones, Android smartphones, tablets and desktop and laptop computers that run Windows software as well as the MacOS operating system.
Just click through to the model you are looking for and download the PDF document to your device or computer. It just takes a few seconds of your time and you will then have the manual you need on.
Do you need manuals for a different make or model of lift truck? Then please browse our other forklift manual content on this site:
Note: If you need warehouse equipment, rack, or other associated products then
CLICK here
Need help locating a Toyota forklift manual?
Do you need help sourcing the correct manual for one of the forklifts at your facility? Contact us and we will search our manual sources and direct you to the correct link. Contact us at [email protected]
Learn more about PDF manuals and how to use them
Access our handy PDF manual reference page which explains how to use, find and access a PDF manual on your computer or mobile device.
Get help finding the manual you need
Need something other than the Toyota forklift parts manual? Then ask us here: Find a manual.